Heli Antila, VP Biobased solutions, Fortum
Moderator for the Cleantech Panel
Heli Antila is the Vice President of Biobased Solutions at Fortum. She is working on bioeconomy, Bio2X and resource efficiency-related issues. Previously Antila has been responsible for Fortum's research, development, and innovation activities. Before Fortum, she worked as an energy consultant for 15 years and before that as a researcher. She specializes in the use of new technologies that are developing business operations toward a low-emission energy system.
Ari Aalto, Vice President, Mobility and Transport, VTT
Panellist in the Smart City & Mobility Panel
Ari Aalto is the Head of Mobility and Transport research area at VTT Technical Research Centre of Finland. He has experience in various global R&D leadership positions as well as solid business growth record as P/L responsible VP of Business Unit. Aalto has also served on the Board of Directors in GENIVI automotive industrial alliance, and acting as a Board Member in ITS Finland association and Smart City Innovation Cluster (scic.io). Currently, he is focusing on research and innovation in the areas of clean and carbon-neutral traffic, electrification, autonomous operations and connectivity of vehicles, and new-era digital mobility services.
Charlotte Wirion, CTO and co-founder, WEO
Panellist in the Smart City & Mobility Panel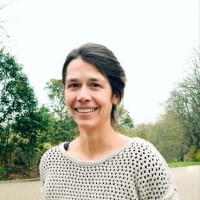 Charlotte Wirion is a CTO and co-founder at WEO. Charlotte is highly motivated to contribute to a more livable and sustainable environment. Therefore she studied environmental sciences and engineering. During her PhD and research, she understood the power of Earth Observation technologies for environmental monitoring. As a co-founder of WEO she wants to bring state of the art from research into application to support the environmental management industries and policy making.
Juha Markkanen
Director of Team Finland Trade Promotion Unit, Department for Foreign Trade, MFA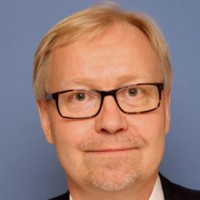 Juha Markkanen is a Director of Team Finland Export Promotion unit at the Ministry for Foreign Affairs (MFA) of Finland in Helsinki. He has over 30 years of experience of the export of Finnish businesses. Finnish MFA's Team Finland Export Promotion Unit is responsible, for instance, coordinating and developing Team Finland activities at the Ministry for Foreign Affairs and in Finnish missions abroad, and providing concrete assistance to companies in their export efforts.
Frans-Anton Vermast
Advisor & International Smart City Ambassador, Amsterdam Smart City
Frans-Anton Vermast is the Strategy Advisor and International Smart City Ambassador at Amsterdam Smart City.
He has experience in searching for opportunities for appliances and services that make cities inclusive and more habitable. Vermast is focusing on topics such as social innovation, social and economic benefits based on open data and open algorithms, and gaining back the trust of citizens.
Harriet Gullstén
MSc PhD, Head of Viikki Innovation Ecosystem, University of Helsinki
Harriet is enthusiastic about innovations, innovation ecosystems, international networking, and growth! For All and Better Tomorrow!
Harriet has a strong background in academic research, international business, innovation funding, internationalization, and building up university-based high-throughput service laboratories and innovation ecosystems, coaching entrepreneurs and researchers.
She is leading by exploring and looking for a solution for every challenge! She has strong know-how in deep tech solutions.
As a character, she is positive, enthusiastic, and curious – always time for new ideas and perspectives!
Charlotta Topelius
CEO and Founder, CurifyLabs Oy
Charlotta Topelius is the CEO and Founder of CurifyLabs Oy.
She is a passionate serial entrepreneur with over a decade of experience in building brands offline and online. Dedicated to enabling innovation with her business expertise, Charlotta is managing the commercial side of CurifyLabs. Topelius also has an interest in SaaS and AI with a history of selling AI-powered technology.
Maarten Lambert
Science & Technology Counsellor for Health & Climate Tech, Flanders Investment & Trade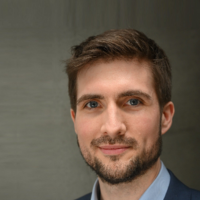 Maarten Lambert is a Science and Technology Counsellor for Health & Climate Tech at Flanders Investment & Trade.
He has experience of being a board member of several start-ups and scale-ups as well as international investment opportunities in areas such as Digital Health and Smart Energy. Currently, he actively promotes Flemish innovation across the Nordics and supports Flemish companies in internalization.
Jukka Appelqvist
Chief Economist at Keskuskauppakamari/Finland Chamber of Commerce
Jukka Appelqvist is a Chief Economist at Finland Chamber of Commerce where he started in October 2021.
Previously, he has worked as an economist for both private and public sector employers including Danske Bank, Finnish Centre for Pensions, Statistics Finland, and the Ministry of Finance. He holds two master's degrees from the University of Helsinki, one in economics and the other in theoretical philosophy.
Michael Quarshie
CEO & Co-Founder, Metabite.com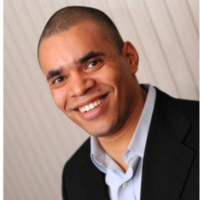 Michael Quarshie is the CEO and a Co-Founder of Metabite.com, a cognitive computing-based nutrition coaching platform.
He is also one of the founders and the chairman of Walter, a Finnish non-profit organization preventing bullying at schools and promoting intercultural communication and interaction among youth.
Quarshie is a former professional athlete with the Oakland Raiders (NFL) and holds a B.A. from Columbia University.